Last updated on May 16th, 2023
Research has shown that people are more productive in an environment that is filled with natural light, organised, relaxed and efficient. Not all workspaces are the same but if you want to create the ideal working environment, there are a few things you can do without breaking the bank. Let's have a look at some quick, easy and cost-effective ways to create that perfect workspace.
1. Take Stock of What You Already Have at Your Disposal
Do you have enough natural light? Is the office area organised in such a way that it works for everyone? Are there unused areas of wasted space? Is it overcrowded or underutilised? Do you have enough storage close to each workstation? Do you have a kitchen or separate staff break out area? Do you have a dedicated space for informal and formal meetings?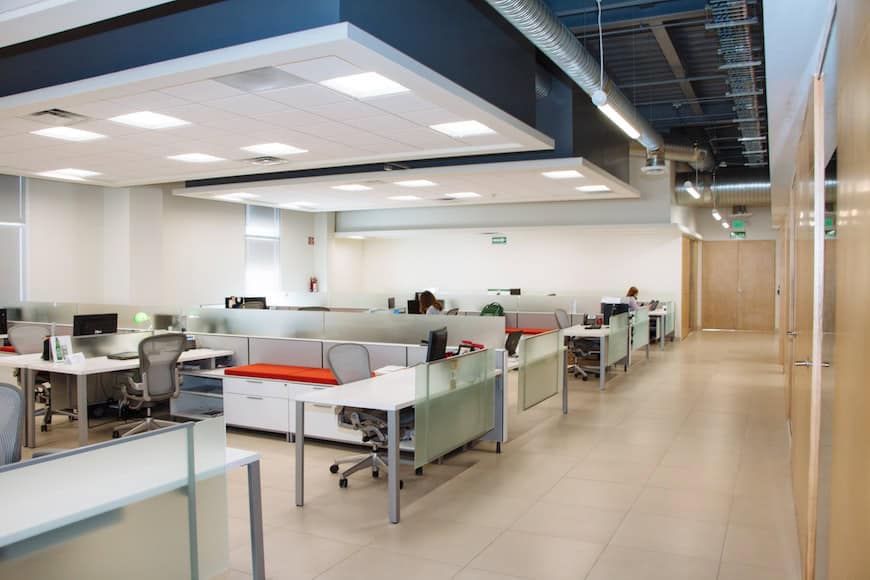 Once you have had a good look at your available space, storage, lighting etc, it is time to identify areas that can be improved. Perhaps you just need to move a few desks closer together or further apart. Maybe bringing some storage a bit closer will help, or adding some plants to brighten things up. Placing a few bright ottomans or a small meeting table and chairs in an unused corner can also improve the use of your space.
2. Creating Zones
One easy way to improve a working environment is to create some 'zones'. Everybody has their office desk or workstation where they will spend the majority of their time each day. However, everyone needs a change of scene – somewhere to relax and recharge, albeit briefly; collaborate with colleagues; meet with a customer or visitor and have lunch away from the bustle of the office.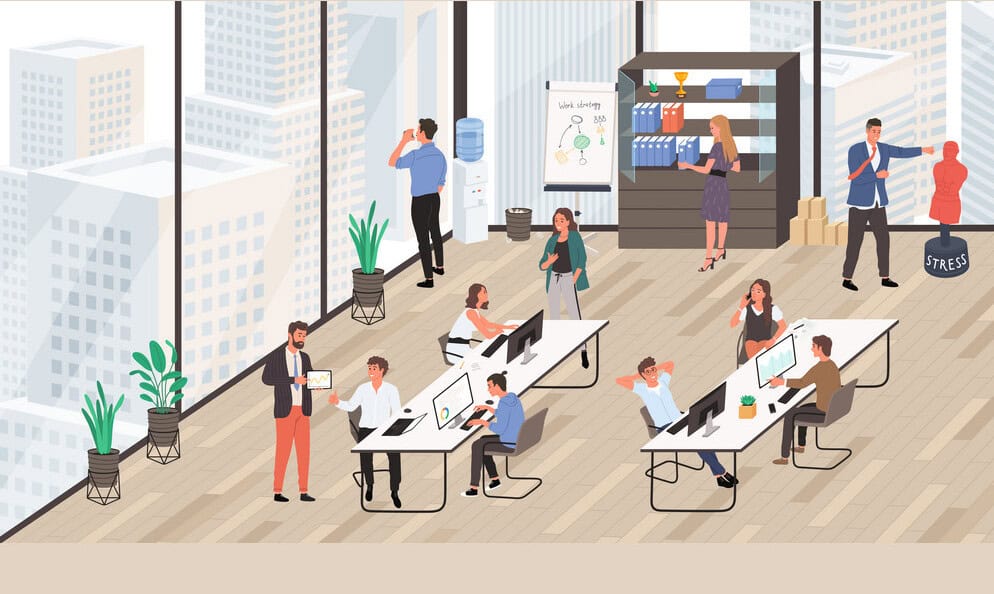 Creating separate spaces for each of these activities is very important for the health and wellbeing of your employees. You may be lucky enough to have dedicated spaces already that serve as breakout areas. However, if you do not, you can still create the illusion of different areas with the clever use of office screens or storage options like cupboards and bookcases. Now that you have a plan starting to form, what is the next step?
3. Bring in the experts
If you are not too sure what to do next, it may be time to contact us here at Value Office Furniture. You can call us on 1300 VALUE (1300 008 258) or email us at [email protected] . We offer a free measure and design service to help you get the most out of your available place. We will send a representative out to meet you at your workplace. They will be happy to listen to your ideas for the environment you are trying to create. They will measure up your space (or multiple spaces) and organise for some 3D drawings to be emailed through to you. This enables you to see exactly what your office will look like once completed. Once you have made any changes, and are happy with the final drawings, we can organise a quote for you so you know exactly what it will cost to create the workspace of your dreams!
4. Taking Advantage of Discounts, Free Offers and More
At Value Office Furniture, we always have items on sale on our website – www.valueofficefurniture.com.au Even though our prices are already very competitive, we are always happy to look at additional discounts for volume orders.
So if you have decided to upgrade your office desks, meeting room furniture or break out areas, just let us know exactly what you need and we will put together a very competitive quote for you.
If you are thinking of replacing your old, worn out chairs, or if you are creating a beautiful break-out or meeting area for your staff, we have a fantastic offer for you!
If you need to purchase six or more chairs, we will deliver up to 3 different office chairs to your workplace for you to trail FREE of charge. We will leave the chairs at your office for a few days, giving you time to trial them at your leisure. We will then collect them and take them back to the warehouse. We do all of this at NO cost to you. If you would like a quote for one or more of the trial chairs, just let us know and we will organise it for you. This is a 'no obligation to buy' service so please give us a call to take advantage of this fantastic offer.
5. Getting the Best Deal Possible
You are nearly there! You have taken stock of your current space and made plans to improve it; you have called in the experts to help with advice and to design the space (free of charge); taken advantage of the trial chair offer (free of charge); chosen the office furniture range and chairs you love the most; and now you are ready to take the final step – getting the final quote (free of charge). If you let us know what your budget is, we can work with you to get the most out of what you have to spend and we can quote accordingly.
At Value Office Furniture, we are customer focused to the extreme. We will be with you every step of the way with help and advice (and discounts and free offers!) So do not delay – give us a call now on 1300 VALUE (1300 008 258) or email us at [email protected] and let us help you create that ultimate workplace. One that will encourage and nurture productivity, creativity and collaboration.
6. Boost creativity and innovation:-
Creativity and innovation can lead to new ideas to upgrade the workplace environment more systematic or enjoyable. Brainstorming and thinking outside the box can help build team morale and companionship. In a cutthroat competitive job market, workers are seeking employers who value creative thinking and invest in new ideas. You can give your workplace a competitive edge by encouraging a culture of creativity and innovation.
Persuade employees to share ideas, whether big or small.
Open doors for employees to participate in projects to enhance employee engagement.
Subsidize employee training and development, mainly in creative fields.
Inspire employees to take risks and try new things.
Acknowledge failure as well as success.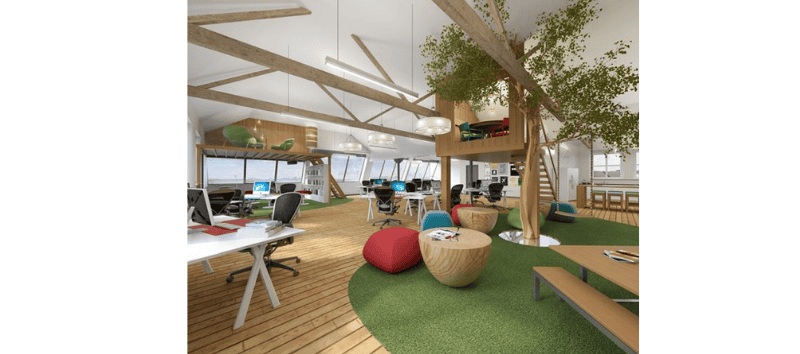 7. Spend on employee development:-
Employees who perceive like they're learning and growing are more engaged and motivated to do their best work.
Increasing employee engagement can help improve retention and provide the benefits of better productivity and employee satisfaction.Enhancing employee performance can be difficult, but investing in your employees is advantageous. Many innovative and creative steps can be taken to grow the team and make them more skillful.
Giving opportunities to the employees to address conferences and workshops related to their field.
Motivate employees to continue advanced degrees or certifications.
Offering on-the-job training facilities.
Get a subscription to an online library to brush up on skills or learn new ones.