Last updated on May 16th, 2023
According to statistics, people who are involved in a sedentary occupation spend on average more than 80% of their work day in a chair. Taking this into consideration, it is evident that the choice of an office chair can greatly influence your productivity levels and overall health.
One size cannot fit all, and there are several crucial factors to consider when choosing an ergonomic office chair to meet your specific requirements:
Seat height – the most optimal height is around one-quarter of someone's body height.
Seat width and depth – should be wide enough to provide the utmost comfort
Seat material – has to be soft to provide comfort, yet hard enough to keep you supported for a longer period.
Back and armrests – should be adjustable to match the height and position of the table and the user.
Stability and swivel – the office chair should be made from strong materials that will support your weight, but at the same time rotate easily on a flat surface.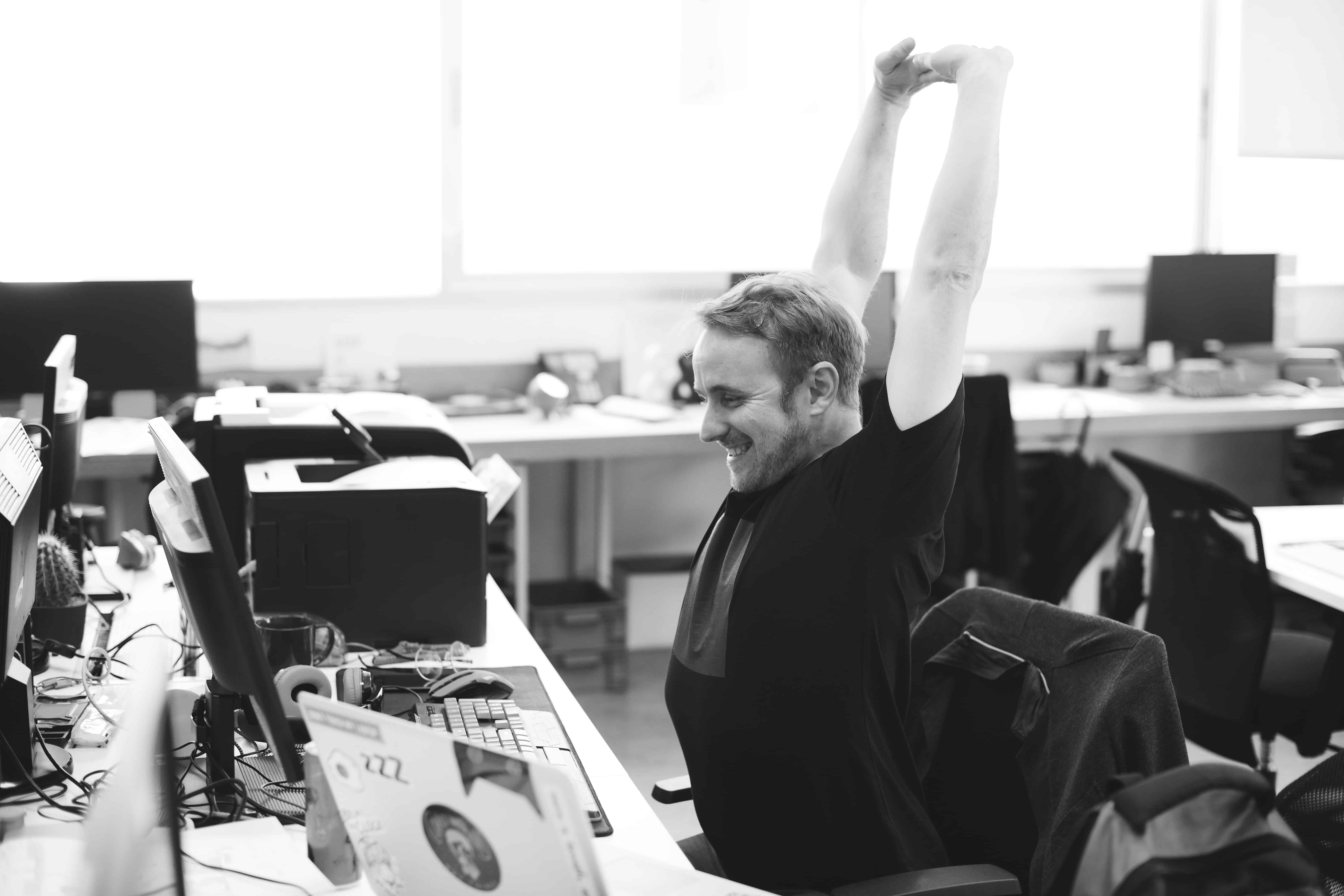 If you are still unsure of the type of ergonomic office chairs that will best suit your needs, allow us to narrow the choice down for you. In this article, you will find some of our most popular models, among which you are likely to find something suitable for your workday demands.
Let's start with a basic model – Anna Entry Level Medium Back ergonomic office chair comes with a three lever mechanism that allows you to adjust the seat height, seat angle and back angle. This means you can set it up adequately depending on your height and the height of the office desk. It comes with a black 5-star base on castors and injection molded seat foam, meaning you will enjoy absolute stability and comfort.
Though it is a bit simpler in design, this particular office chair still offers great back support and sufficient comfort at a reasonable price.
This ergonomic office chair is known for its 150 kg weight rating, which makes it appropriate for heavy-duty use. Its design includes 3 lever mechanism, alongside a seat slide mechanism. As such, it is appropriate for taller people who can easily slide it forward to assume the most optimal seating position. Rita Promesh High Back comes with a generous seat and dual-density moulded seat foam. The seat is praised for its unique design which promotes blood flow through the legs. It also encourages users to sit upright – you are unlikely to slouch, no matter how much time you spend in the chair.
Due to manufacturer's confidence in the quality of Rita Promesh High Back Heavy Duty ergonomic office chair, you will get a 7-year warranty.
3. Oaky Leather Heavy Duty Ergonomic High Back Executive Chair
If in addition to absolute comfort you want your chair to fit in with your elegant office design, then look no further than the Oaky Leather Executive Chair. It is designed with high productivity levels in mind, and thus features gas lift, and seat and back tilt. Armrests are height adjustable, but you can choose to take them off completely. The seat provides the ultimate comfort and support for your posture, as it is filled with an injection moulded seat foam.
What makes it uniquely attractive is the fact that it is upholstered in premium quality black leather, bound to fit into any professional environment.
If you are looking for ergonomic office chairs that will make you feel safe and inspired throughout the day, Stella Promesh High Back office chair is bound to meet your criteria. It is designed for heavy-duty use and is awarded a 135 kg user weight rating. It comes with all the benefits and design characteristics you would expect from a first-class ergonomic chair – gas lift, tension control, synchro multi-position tilt lock, and seat slide mechanism. Armrests are height adjustable to match the table you are using, but can also be completely removed if it suits your needs better.
What sets it apart is the fact that it is BIFMA approved and comes with a 10-year warranty. This office chair meets rigorous safety standards and promotes a healthy and functional working environment.
This particular model of an ergonomic chair is highly popular among web developers who sit in front of numerous lines of codes for hours before remembering to get up and grab another cup of coffee. It comes with a synchro multi-position tilt lock mechanism and adjustable active lumbar support, adjustable seat, hand, and headrests, as well as a seat slide mechanism. As such, Hi-Tech Ergo Chair is perfect for users of any height or weight, as it allows you to adjust literally every part of the chair to support your entire body.
If you decide to invest in these office chairs, rest assured you will notice your productivity levels rising significantly, due to the unmatched comfort it provides.
Back to you
See something you like? Browse our ergonomic office chairs selection further to find similar models. We also offer a number of discounts to make sure you get the best value for your money – an office chair that will serve you for years.