Putting together a welcoming reception area can set the right first impression for guests and potential clients. Through a combination of the right furniture, lighting, music, and interior décor you can set a professional mood before visitors enter your office space.
In this blog, we will examine the top ways that you can create a high-impact reception area that really adds the WOW factor. We will put an emphasis on buying the right reception furniture since that's one of the main ingredients.
1. Invest in a Quality Reception Desk
Reception desks are usually more expensive than regular office desks, but they bring a lot of value. They are an independent space where the receptionist can welcome guests and effectively process them. Attending to each guest quickly is important to avoid frustration and a backlog of people in a busy reception area.
Receptionists can sit comfortably and get organized at a fully functional desk. Storage compartments and a pigeonhole system for storage are good features to look out for in a reception desk.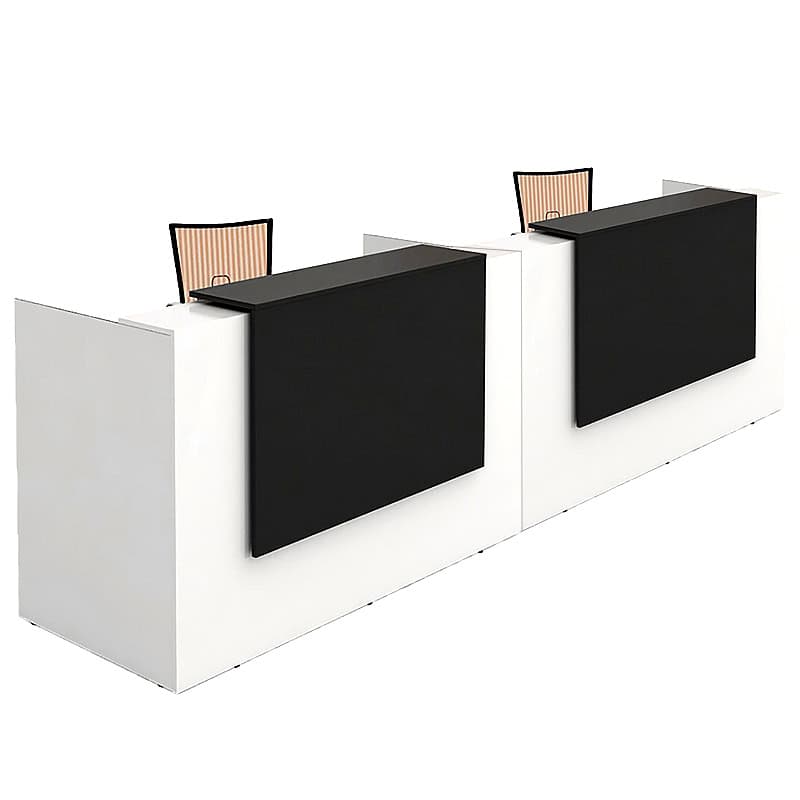 2. Digital Sign-in System
Consider installing a digit sign-in system that allows guests to avoid waiting in a lengthy queue at the reception desk. Such systems have been proven to decrease waiting time. However, they must be self-explanatory and intuitive to use. You may need a reception area worker to be around to help people use the digital system – especially if it's new.
The system would send a message to the host so they know someone has arrived to see them. They could take the step of meeting them in the reception area if the office is far away and difficult to find.
3. Good Lighting
The reception area will be more welcoming if there is good lighting in the room. Therefore, don't obstruct the windows with blinds and furniture that could decrease the incoming natural light. Also, white walls maximize the amount of incoming light. Imagine walking into a dark and gloomy reception area? It doesn't set the stage for a welcoming experience, which is important for guests and new clients.
4. Plenty of Seating and a Coffee Table
Don't leave your office guests standing around – it's not professional and can frustrate people if they need to wait longer than 5 minutes. Estimate how many people at most are likely to be waiting and make sure to provide that amount of seating.
Also, installing a coffee table allows you to place a magazine on top for guests to read. Giving something people something to read ensures the time goes by faster. Office tables provide a vital function that people can use while waiting around.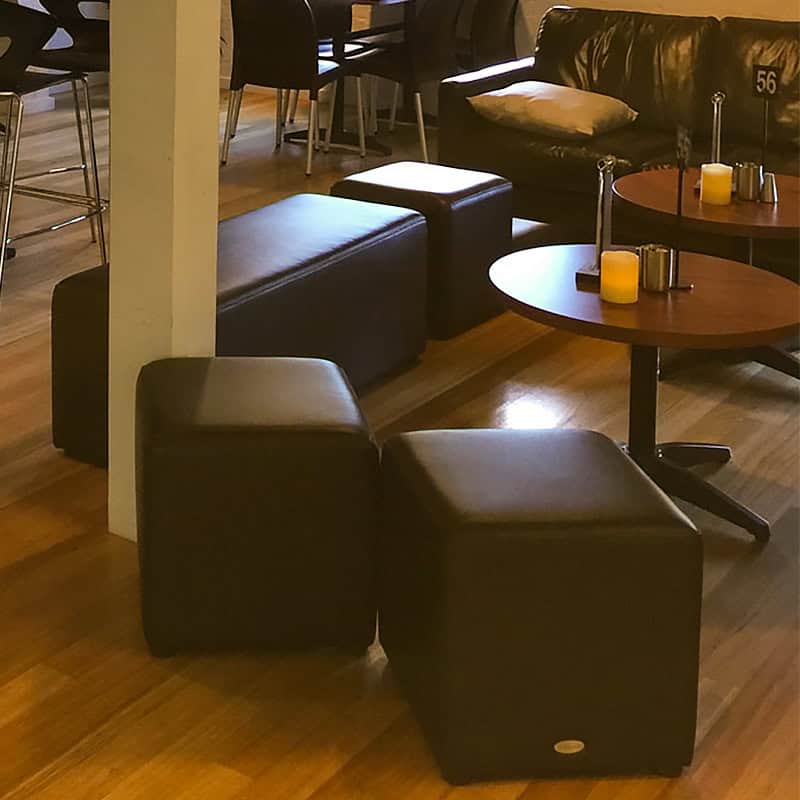 5. Soft Music Playing Quietly
Consider playing music at low volume to create a pleasant vibe in your reception area. The right playlist could relax people and make them more patient as they wait. It's a good first impression and adds a touch of class to the reception area. You should mix up the playlist regularly to avoid playing the same music too often.
6. Greenery Has a Positive Effect
Think about how many plants and flowers are in your reception area. Dotting a few plants around can create a sense of positive well-being. It's also a great way to brighten up a reception area that might be looking bland right now. Going for greenery is a safe bet because the majority of your guests are going to like the look and feel.
Don't want the hassle of looking after plants? Then you could take a shortcut and buy office furniture that allows you to integrate artificial plants. You can achieve a similar vibe as you can with real plants  – especially if you get units that look like real representations of living plants.
7. Comfortable Couches
Reception areas that have the space for quality leather couches and chairs should make the investment to purchase them. This works in waiting rooms where only a handful of people will be waiting at a time. They are generally very comfortable so guests won't mind sitting around for longer than anticipated. Also, they provide a classy look that might impress potential clients coming to your offices. Reception area furniture is a good investment if you want to provide a professional and practical setting.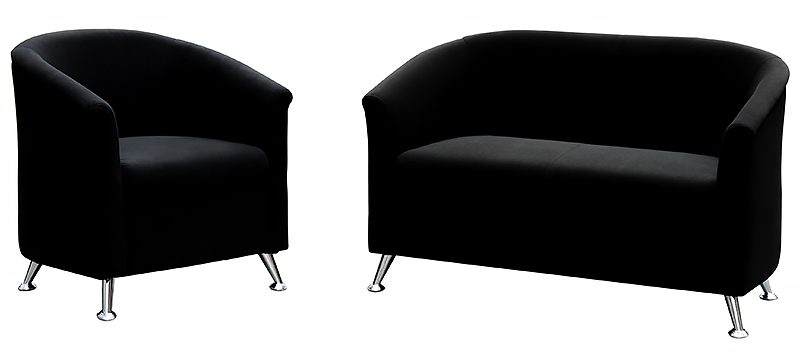 8. Avoid Clutter
Too much office area furniture and other items can be detrimental to the atmosphere of a reception area. In some cases, a few chairs and a reception desk might be all that's needed. It depends on your establishment and foot traffic. Going for a minimalist setup helps make the place feel welcoming.
Closing Thoughts
Implement the 9 ideas above to improve your office furniture in Sydney and your guests will be impressed. Going the extra mile to welcome your guests will go a long way towards sending the right message and creating a great first impression.